About the price and usage of Great wall shaped R-clips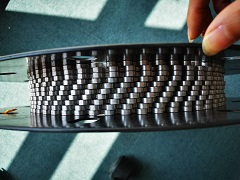 Thanks to our R clips are made of aluminum alloy. so the price depend on the material of Aluminum alloy .
Sausage R clip is intended for use on automatic clipper.
R clip Widely used on Sausage ,Ham,Poultry,bakery Product,Dairy products,Ready meals,Explosive,Sealing compounds,Pet food and other packaging sealing industry ;
Standard specifications: 15-06,15-07,15-08,15-09,15-10,18-09,18-10,18-11,18-12,18-13,K76,K78 500.U502.U503.U504.U505.U506.U509.U711.U713.S735...Clips can be made according to your sample .