Features of PLC CNC automatic arc spraying equipment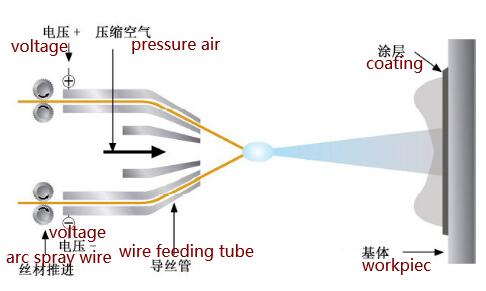 1. Arc spraying machine is mainly used for large-area anti-corrosion of steel structure and surface repair of worn or processing error parts and preparation of capacitor conductive coating.
2. Main spraying materials: zinc, aluminum, zinc aluminum alloy wire, nickel aluminum alloy wire, etc.
3. According to the production needs of different working conditions, the electric arc spray gun can be fixed on the machine tool to spray regular large workpieces. You can also hold the spray gun for spraying.
4. This power supply integrates spray gun, wire feeding speed control, and gas pipeline, which is an ideal special equipment for arc spraying.
5. This arc spraying equipment is suitable for push and pull two series of arc spray guns.
6. Operating procedures and equipment failures are reflected on the panel indicator, and the necessary spraying data is indicated on the panel.