What is the application of zinc wire in flame spraying and arc spraying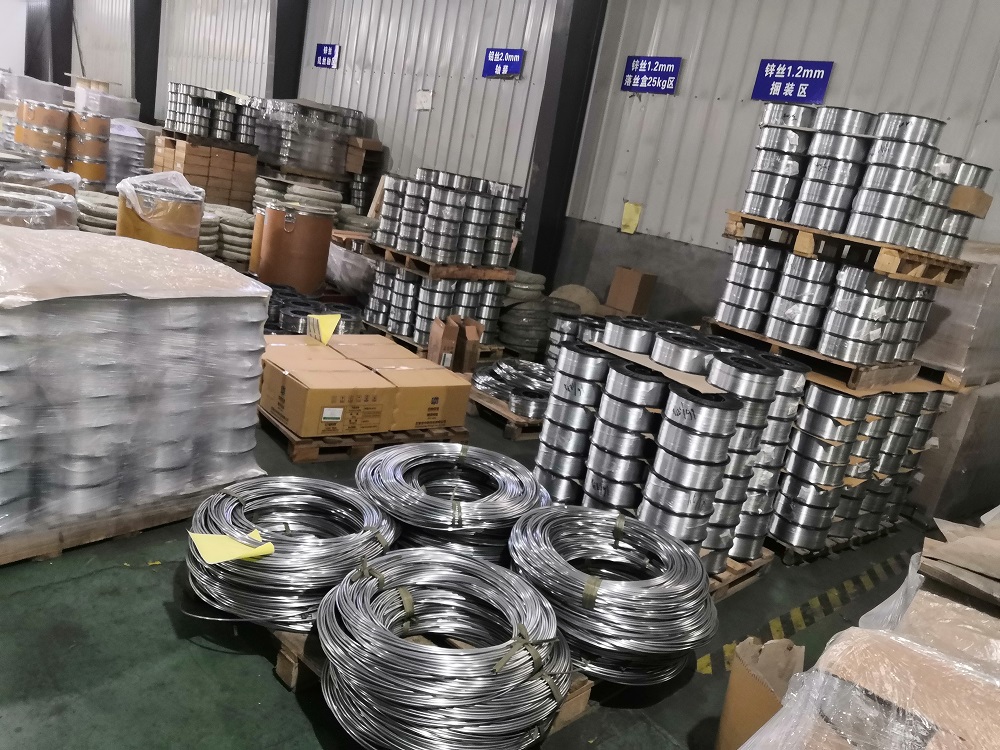 The arc spray and flame spray zinc wire maily for corrosion protection
Commonly diameters 1.0mm 1.6mm, 2.0mm, 2.3mm,2.5mm, 3.17mm & 4.76mm in bundle, spools and drums.

Most commonly used, Zinc provides galvanic protection sacrificing itself in preference to the steel products. Corrosion protection coatings of zinc are normally put into service without any finishing, however sealers and paint systems can be applied to suit particular environmental conditions or if aethetics require. Traditionally used for long term corrosion protection of iron and steelwork, Pure zinc wire is now also used extensively in mould making, electro-magnetic screening and for the end spraying of capacitors.