Application of thermal spraying equipment ?
In the thermal spray technology industry, arc spray is the most efficient and economical method, and it is also a method recommended for anti-corrosion coatings in the oil and gas industry.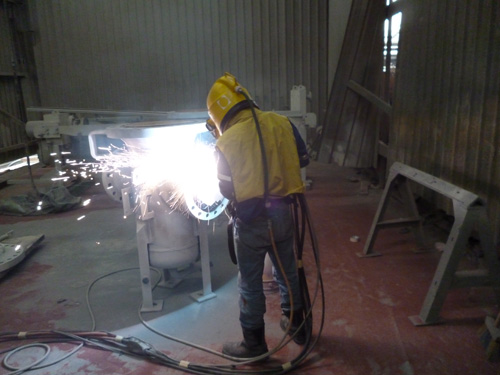 Arc spraying uses arc spraying equipment to connect two spray wires, one is the positive electrode and the other is the negative electrode. Then feed the spray wire into the arc spray gun. The spray wires converge and arc mutually at the gun tip, thereby producing molten material. Then, we introduce dry compressed air into the arc zone to atomize and spray the molten spray material to the workpiece, thereby forming a very strong bond.
Arc spray coating can provide anti-corrosion and anti-corrosion capabilities for workpieces operating under extreme conditions. Extend the service life of these parts.
We can provide thermal spray wire, electric arc spray wire, metallized spray wire,Thermal spray coating wire ,arc spray wire and related arc spraying equipment .
Our thermal spraying coating wire and system Mainly used in corrosion and coating inspector Surface Engineering, Corrosion Engineering ,Thermal Spray Coating and Material Science (Metallurgy).