Zinc Anode is a common heavy metal, atomic number 30, relative atomic mass 65.37, density 7.14g/cm, valence 2, the melting point of 420 DEG C. The standard electrode potential of zinc is -0.76V (SHE), and the stable potential of high purity zinc in seawater is -0.82V (SHE).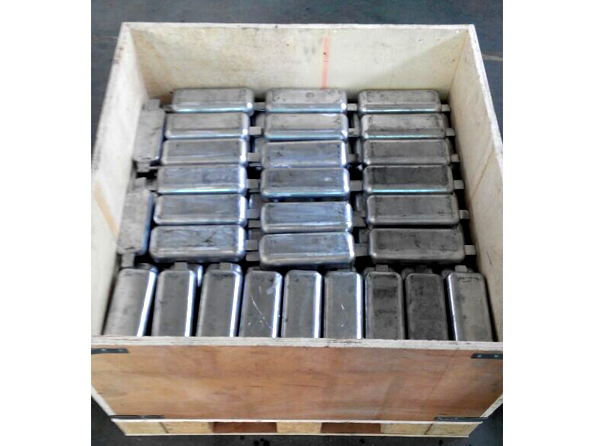 Zinc is a more active metal than the steel and the commonly used metal structural materials are negative. Zinc anode usually used in seawater and some chemical low and medium resistivity soil or beach.but it is not applicable in high resistance in the water or soil,
The zinc and zinc alloy anode has smaller theoretical power generation, but it has high current efficiency as sacrificial anode, up to 95% in seawater and over 65% in soil.