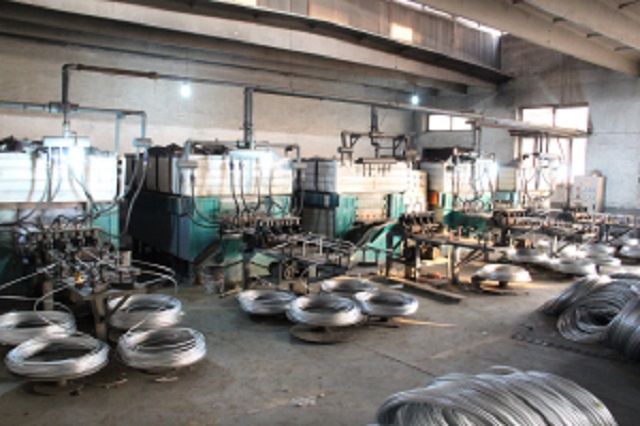 A. The raw materials of Zinc Aluminum Alloy Wire used in all 0# zinc ingot quality, high purity zinc, the zinc content of more than 99.995%, the strict implementation of national standard GB/T470-2008. The raw material aluminium ingot all uses the high-quality aluminum ingot, the aluminum ingot purity is high, the aluminum content above 99.8%, strictly carries out the national standard, the remelting uses the aluminum ingot GB/T1196 - 2008
B. Zinc aluminum alloy wire in production, one is the use of modern automatic extrusion assembly line, one is the use of advanced electric furnace assembly line. Drawing on the automatic rolling and automatic drawing machine, automatic precision winding machine and automatic doffing machine packaging, the production process strictly enforce the ISO9001:2000 rules, detailed record, ensure the high quality products to meet customer production needs efficient production timely.
C.The quality of zinc Aluminum Alloy wire detection device using precision atomic absorption spectrophotometer, by the quality inspection department inspection real-time tracking, the implementation of "three quality control inspection" (raw material inspection, process inspection, product inspection) regularly by the third party inspection, to ensure that the products manufactured pass. Products tested by the authority, the technical indicators fully in line with the EU environmental protection ROHS directive 2002/95/ EC requirements.
http://www.canchunmetal.com/Zinc%20Aluminum%20Alloy%20Wire/771.html