Our sun shade netting is much more popular among people. Here I will introduce the fabric quality of our sun shade cloth.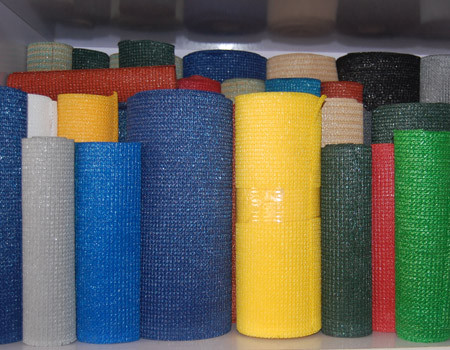 Most commercial shade structures are fabricated using a high density polyethylene (HDPE) fabric. This is not the same as canvas. The best shade covers, awnings, or shade sails are made using HDPE shade cloth with ultraviolet additives for maximum sun protection. Shade cloth is innately strong and quality shade cloth will last well over 15 years in the direct sunlight. Be sure to check the technical specifications and warranty information prior to investing in your shade canopy, shade sail, or awning project. Cheaper shade cloth imported from China does not provide the same sun protection and often the UV block of discount shade cloth can be as low as 20-30%.
Canchun Shade Cloth is a three bar knitted, lock-stitch Z pattern, incorporating one monofilament and two tape yarns for dimensional stability and tear and fray resistance. The Z pattern gives excellent weft and warp stability, due to extended throw of the weft yarns across the knitting needles during manufacture.
Laguna Blue • 90% Shade • 96% UV Block
Laguna Blue • 90% Shade • 96% UV Block
The fabric is heat set using a stentering process, giving additional dimensional stability and strength as a result of shrinking the knots and equalizing yarn lengths. The stentering of the fabric assists in eliminating sagging and looseness in the fabric after installation