Do you like the gabion wall? Do you know how to build it?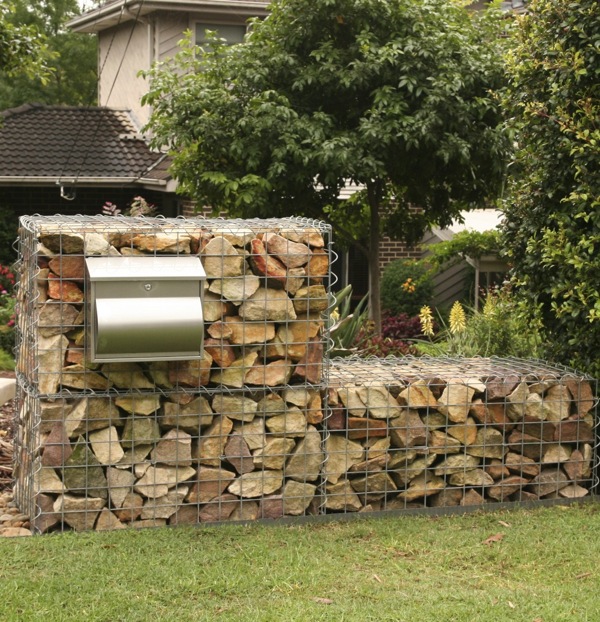 Assembling the gabion baskets
We started by laying the mesh sheets out flat with the base surrounded by the four sides. Our cages are held together with a spiral of gal steel that you wind through the adjacent edges of the mesh panels. It's easy to do as the spiral exactly matches the mesh grid. When it reached the end, we used pliers/multigrips to pinch each end of the spiral so it can't slip out.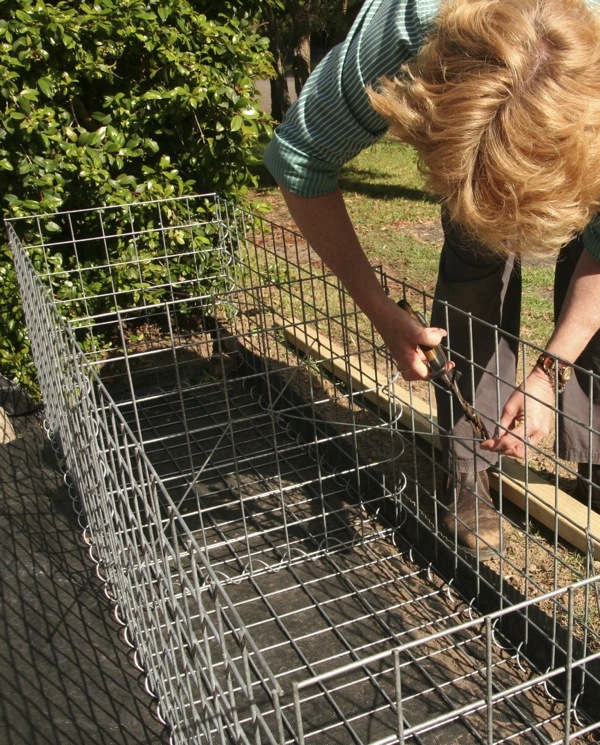 Packing the rocks
We have a lot of on-site sandstone which we broke up into smaller pieces with the Ozito demolition hammer. Filling with onsite materials also means the gabion wall fits really well into its surrounding landscape. Each piece has to be about 150-200mm (5″-8″) in 2 dimensions and 100mm (4″) thick. Tony worked out a clever system using the diameter of old plastic pots – if it went through the 200mm (8″) width but not through the 100mm (4″), it was the right size. After calculating we wouldn't have enough broken rock, we decided to re-use some leftover concrete blocks and old bricks for bulk in the centre of each cage.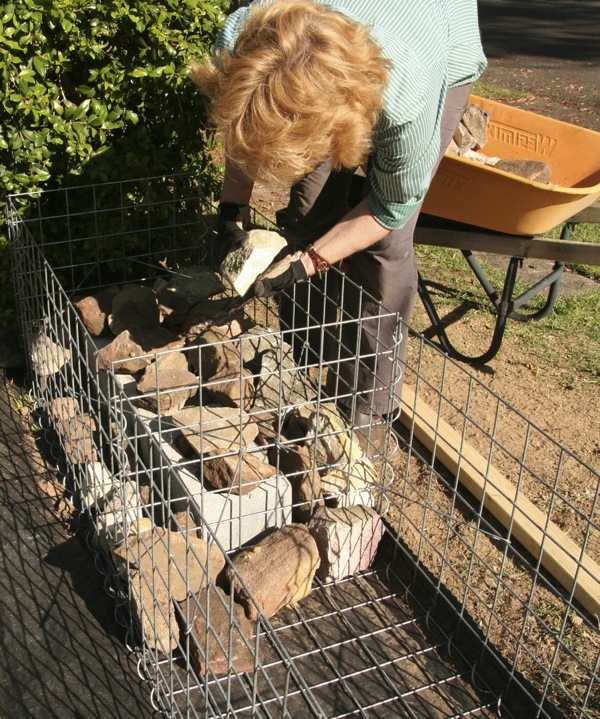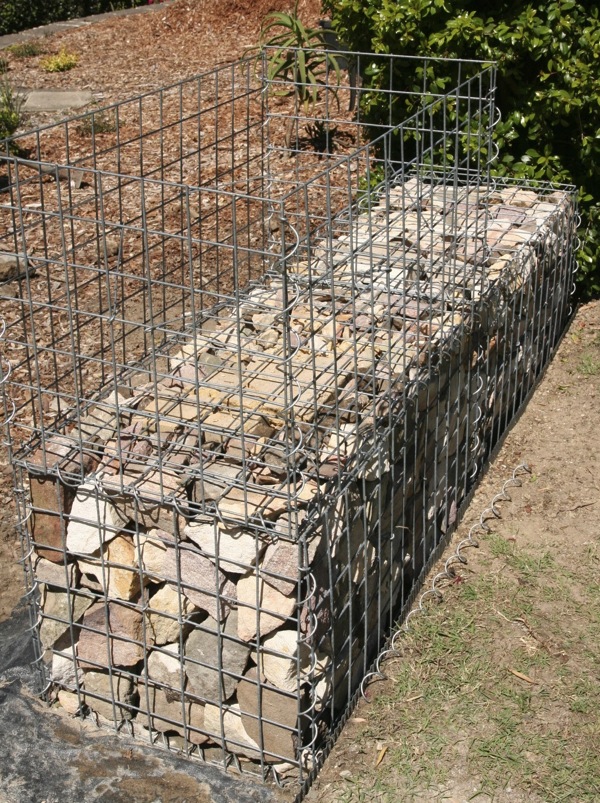 Packing the rocks takes some time. The sandstone varies in colour through white, yellow, pink and brown and I wanted to mix up those colours. I also looked through the broken rocks to pick out those with a flatter face so I could put them on the presentation street side. Corners are trickier, and we learned to put aside pieces with a natural right-angled corner so they'd fit nicely in both dimensions.
Second layer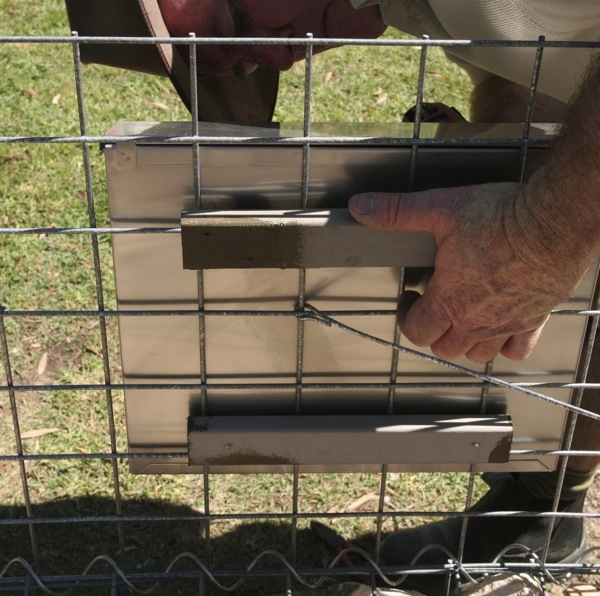 Once we'd packed (and then repacked in a few spots) the lower cage, we wired on its lid and then assembled the second layer on top. Before we packed the second layer, we attached our new brushed steel letterbox in place using two timber backing pieces. We filled the second layer like the first, using some old bricks and blocks in the centre. I found I needed to get down low to check that I'd tessellated the pieces carefully enough that you couldn't look through to the central blocks, and I made sure to leave some really good looking pieces for the top layer. I've seen gabions that are personalised with found, or site objects, (like those in Ballast Point Park) but Tony thought that idea was a bit kitsch. However, when we'd finished, I realised I'd lost an earring, so it's in there for keeps now!
We provide gabion baskets for the public, if you need, please contact us via www.canchunmetal.com.