Ball mill work is not only affected by the grinding ball quantity in loading, but also related with the grinding ball diameter. Generally the grinding ball in ball mill barrel is diameter ranged from 25 mm to 60 mm, it requires a certain degree of sphere diameter and different ball diameter to maintain a certain ratio.
When ball mill is working, the grinding ball weight and diameter are constantly decreasing due to wear, so new ball should be regularly loaded into the mill. Usually the new ball is large diameter ball, and its quantity should be based on the wear rate of ball mill (the amount of ball wear per ton) and material quantity milled.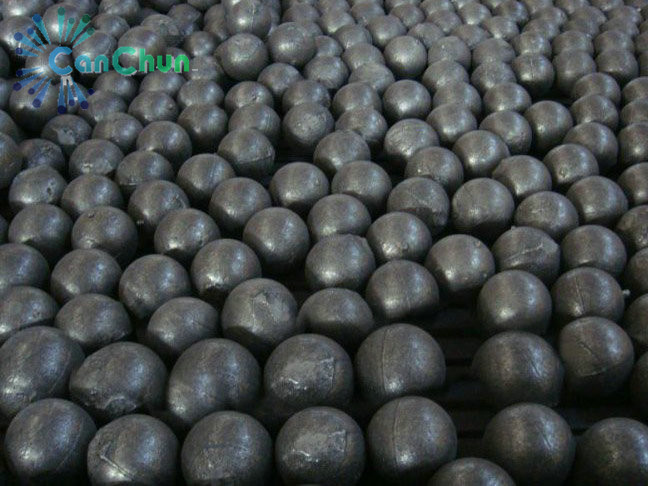 After a period of operation, the number of small diameter forged grinding ball inside ball mill will increase due to wear. And the ball mill should be stopped to clear up balls of which diameter less than 15mm or breakage balls after running about 3000 hours, making up with new grinding ball.