Arc spraying equipment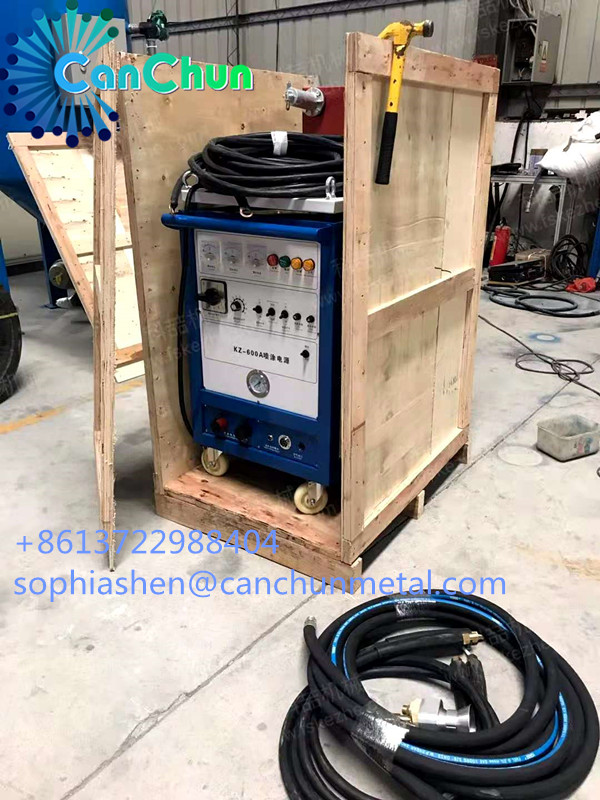 Arc spraying equipment /arc spraying machine is mainly used for large-area anti-corrosion, wear-resistant coatings of steel structures, surface repairs and preparation of special coatings for anti-wear, machining errors or wear parts, etc.
Arc spraying also called twin wire arc spray is a process in which two metal wires respectively connected to the cathode and anode of the power supply contact each other to generate an electric arc and thereby melt the metal wires, and then spray the molten material onto the surface of the workpiece by a high-speed gas to form a coating.
Our arc spraying equipment /thermal arc spray machine is divided into: pull spraying machine and push spraying machine, and equipped with corresponding spray gun and wire feeder.
Main spray materials: zinc, aluminum, ZnAl alloy,Nickel copper, carbon steel and stainless steel and other metal spray wire ,arc spraying wire materials